Sabee Y. Molloi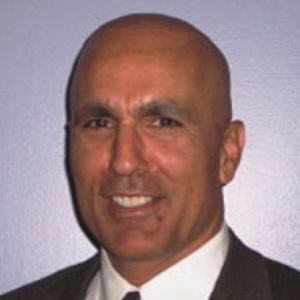 Professor & Vice Chairman of Research, Radiological Sciences
School of Medicine
Professor, Biomedical Engineering
The Henry Samueli School of Engineering
Professor, Electrical Engineering and Computer Science
The Henry Samueli School of Engineering
PhD: University of Wisconsin-Madison, WI, Medical Physics, 1987
MS: University of Wisconsin-Madison, WI, Medical Physics, 1985

University of California, Irvine
B140 Medical Sciences 1
Medical Sciences I B-140
Mail Code: 5000
Irvine, CA 92697

Research Interests
Quantitative aspects of medical x-ray imaging and its applications to cardiac and breast imaging
Academic Distinctions
2014 Distinguished Investigator of the Academy of Radiology Research
2015 Fellow of the American Institute for Medical and Biological Engineering (FAIMBE)
2019 Fellow of the American Heart Association (FAHA)
Available Technologies

Publications
Hubbard L, Malkasian S, Zhao Y, Abbona P, Kwon J, Molloi S. "Low-Radiation-Dose Stress Myocardial Perfusion Measurement Using First-Pass Analysis Dynamic Computed Tomography: A Preliminary Investigation in a Swine Model." Invest Radiol. 2019 Dec;54(12):774-780. doi: 10.1097/RLI.0000000000000613. PMID: 31633574

Iribarren C, Chandra M, Molloi S, Sam D, Sanchez G, Bidgoli FA, Cho HM, Ding H, Lo JC. "No Association Between Bone Mineral Density and Breast Arterial Calcification Among Postmenopausal Women." J Endocr Soc, 4 (2), bvz026 2019 Nov 27 eCollection 2020 Feb 1, PMID: 32064410 PMCID: PMC7009123 DOI: 10.1210/jendso/bvz026

Zhao Y, Hubbard L, Malkasian S, Abbona P, Molloi S. "Dynamic Pulmonary CT Perfusion Using First-Pass Analysis Technique With Only Two Volume Scans: Validation in a Swine Model." PLoS One, 15 (2), e0228110 2020 Feb 12 eCollection 2020. DOI: 10.1371/journal.pone.0228110 PMID: 32049969

Malkasian S, Hubbard L, Dertli B, Kwon J, Molloi S. "Vessel-specific coronary perfusion territories using a CT angiogram with a minimum cost path technique and its direct comparison to the American Heart Association 17-segment model." Eur Radiol. 2020

For full list of publications, please click on the link above.
Grants
NIH Grant: Anatomical and functional assessment of coronary artery disease using whole-heart dynamic CT Logan Hubbard (Fellow)
AHA Grant: Quantification of coronary heart disease based on FFR and CFR from direct blood flow measurement using low-dose CT
Professional Societies
American Association of Physicists in Medicine International
American Heart Association
International Society for Optical Engineering
Society of Cardiovascular Computed Tomography
Research Centers
Chao Family Comprehensive Cancer Center
Edwards Life Sciences Center for Advanced Cardiovascular Technology